Our work
A bit more of our work for you to enjoy
Whether you're a seasoned producer or have never created audio-visual content in your life, we have one simple ethos – there is no such thing as a stupid question.
Bounce has over 50 years collective experience in creating motion graphics and sound for…
TV / Cinema / Radio commercials
We can edit, add VFX and sound-mix the perfect commercial or campaign for you. Whether you're at storyboard stage or just need a global commercial adapted for the local market, we'll help you hit those deadlines and stay on budget. We're not exactly counting but we've literally produced thousands of commercials over the years.
Digital Content
There's a massive demand for online content in today's thriving internet and social media market, from pre-roll commercials, brand activations, videos-on-demand to funny virals. We have the tools and experience to bring your idea to fruition.
Corporates
Need a slick, punchy brand video for your conference or website? Bounce has produced a wide array of promotional, internal, training and educational content, as well as animated brand logos for agencies and businesses alike.
Agencies
We've produced visual and sound content for the biggest and best advertising and media agencies in Ireland. So if you need content for a pitch or would like a case-study created to show your clients how you executed a brief, give us a whirl!
Direct Business
If your brand doesn't have an agency but you'd still like to create some content, talk to Bounce. Creating something and getting it on air may seem like a daunting minefield if you're unfamiliar with it but we can help clients at every stage of the process, from idea to broadcast.
Outdoor
Digital display panels have become increasingly popular in shopping centres, airports and other public spaces, allowing you to show your ads to an even wider audience. We can create or re-format your commercial  for dPods, Transvision and Green Screen to name but a few.
IVR
For professional efficiency…. Press 1. Bounce has very extensive experience in recording, cleaning and formatting customer phone-prompts for many public and private sector companies like banks, telcos and Revenue. We exclusively handle all IVR projects for AIB, EBS and First Trust in Ireland and the UK.
ISDN
We can link up with virtually any studio, TV or radio station in the world so no matter where your voice-over is, you can still professionally record them live in studio in Dublin with us.
Long-form Broadcast
Bounce have sound-mixed hundreds of television programmes and documentaries for a wide range of producers and directors.
When people entrust us to mix something that may have taken them years to bring together, we listen.
Voice-over casting
We've been working with the cream of the VO circuit for over 20 years and can help you find the perfect voice for your project.
Sponsorship stings
Bounce proudly sponsors creating TV stings that shine!
Music searches
Whatever the brief, we know the production music libraries inside out.
Transmission
We can do the legwork on getting your commercial passed, whether it's for local stations or Clearcast, as well as deliver your TV or radio commercial to any station in the world.
Creating content is only half of what we do because we firmly believe that 50% of our business is providing excellent client-service, communication and advice. If you need a quote or would just like some friendly help, feel free to give us a call.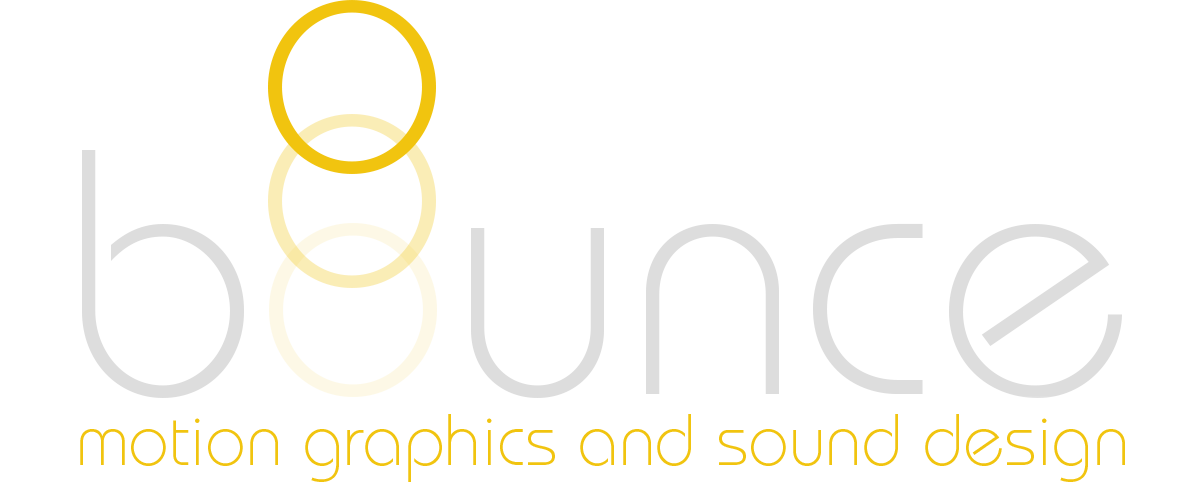 Bounce Sound, 21 Upper Mount Street, Dublin 2, Ireland.