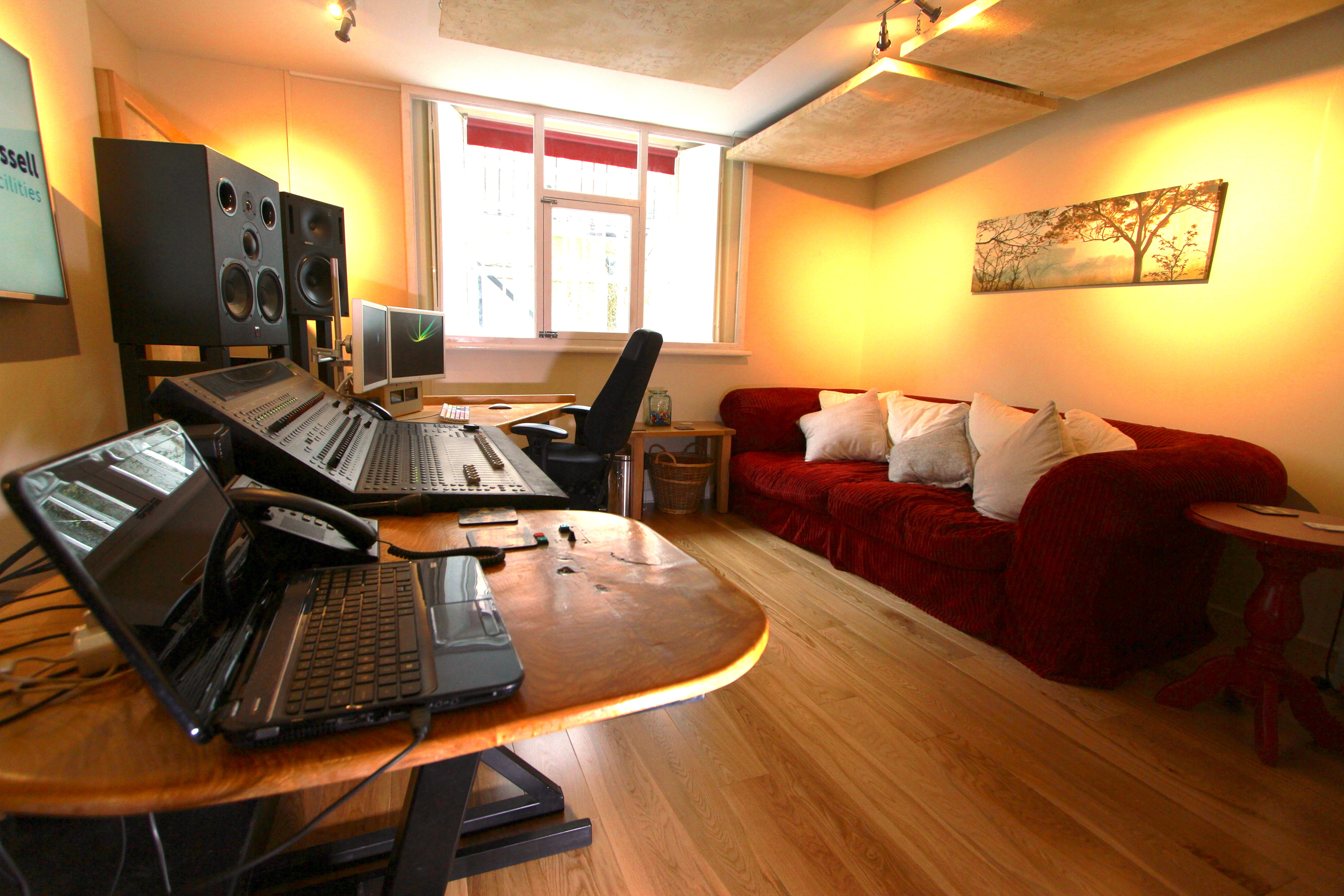 The Bounce studios are located on a beautiful Georgian street in the heart of Dublin city, with many cafes, restaurants, and parks nearby. On-street parking directly outside our studios is never a problem but if you're working from home or outside Dublin, we can seamlessly connect with you with a live recording session via Zoom, so you can see and talk with the engineer, voice-over and anyone else attending in person as its happening.
The main studio is spacious, comfortable and filled with natural light. Overall, the facility has a very tasteful and homely feel to it, but it's still armed to the teeth with ProTools, Genelec monitors, Source Connect and thousands of SFX for you to play with. The recording booth itself can  accommodate up to four people simultaneously, all with individual Neumann U87 microphones.
Lunch can also be arranged by request for those longer sessions. Or hostage situations.
We have a second smaller studio which caters for audio-books, IVR prompts for phone systems and other projects that only require an engineer and voice-over. This means recording availabilty is very rarely an issue, no matter how tight the turnaround is.
You'll always receive a very warm and genuine reception from our team and quickly realise that you're safely in the hands of seasoned professionals. Anyone is welcome to drop in for a coffee and a chat, just give us a call in advance and we'd be delighted to meet you to discuss your project requirements.
Don't Be Shy. Get In Touch.
Let's work together! If you want a new approach to your Sound, contact us today and let's grab a coffee!